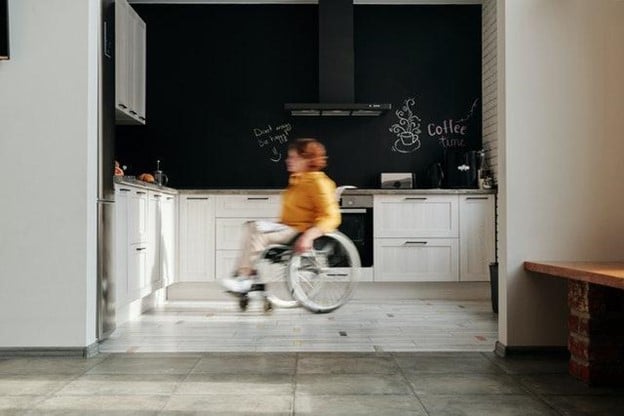 Accessible House Hunting: Your Guide to Finding the Perfect Home for You
Every house hunter can feel like finding the ideal home is a trial, but people with disabilities face a far bigger challenge. After all, it's not just a matter of finding a house with the right aesthetic or number of rooms — you also have to find a home you can live in safely and comfortably. The requirements are steeper and the stakes are higher, which can make the whole process extremely stressful. Here's a look at some of the best tools, tips, and techniques you can use to make your accessible house hunt easier:
Getting Started
If you're a first-time home buyer, your first step should be doing plenty of research to familiarize yourself with how buying a home works. It's more complicated than many first-timers anticipate, and there can be stumbling blocks you don't see coming from the outset. For example, many first-time homeowners are surprised when their lender needs a particular document at the last minute. Familiarize yourself with what you'll need, however, and you can have everything nicely organized and ready to go.
You should also look into whether you qualify for any grant or relief programs that can help fund accessibility modifications. Transforming an inaccessible home can be a pretty expensive undertaking, and though some loans can cover modifications, many don't. Any additional funding you can get will open up your options significantly.
This research stage is a great time to start interviewing real estate agents to find a good fit. You want someone knowledgeable and experienced in your area, but that should just be a minimum requirement. Good rapport is almost as important as knowledge and connections, especially when you have a disability. You need to find an agent who communicates with you clearly and understands exactly what you need in a house.
Viewing Accommodations
Depending on what you need in a home, there's a good chance you'll have to pick a home that comes "as-is," which means that you're accepting the property as it comes from the seller. Although you'll be able to make changes and make the property more accessible to your needs once you own the home, you'll need accommodations to view the property beforehand. Talk to your agent to clearly explain what you need, whether it's extra time to tour, a clear description of stairways or hazards, hall and doorway measurements, or the ability to tour the space virtually.
If the seller can't get you this information, consider having a trusted friend or family member join you on the tour. They can go ahead of you to measure spaces, move hazards, and check out any areas you can't access on your behalf. Obviously, this isn't ideal, but it can help in a pinch if the seller isn't as cooperative as you need.
Consider Building
If you can't find a house that can be suitably modified, you can always look into having a custom build made for you. Building your own home gives you the power to make the space accessible from the beginning, as well as specifically tailored to your needs. Work with a builder who has experience with accessible design in order to create the best plan.
There are, of course, drawbacks to construction. It's usually more expensive than buying (although with modifications in mind, it may not be, so run the numbers to assess your specific situation). It also takes longer, so you'll need to continue living where you are or find other accommodations while the work gets done. That said, if the logistics and price work out, there's no better way to guarantee your home has everything you'll need to thrive.
Finding a home when you have a disability can be a challenge. However, with a knowledgeable team on your side and a strong gameplan, you can make it through. Good luck with your search for the perfect home!
Patrick Young
Photo Credit: Pexels