Try Out Our System For Yourself
Our computerized maintenance management system (CMMS) allows our team to manage all our maintenance activities in one place. That includes being able to plan, track, measure, and optimize everything from work orders to inventory and reporting.
If you have a project you'd like our insights or a quote, try it out for yourself below!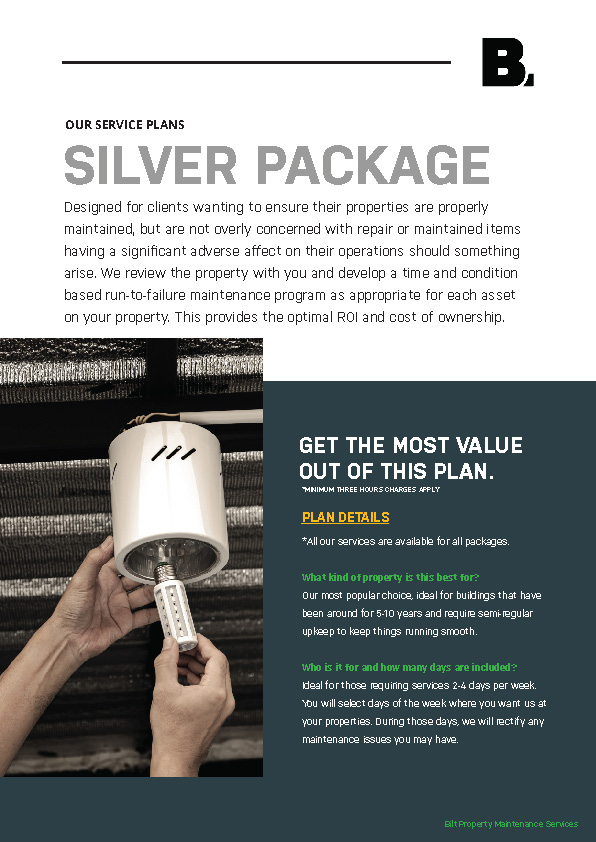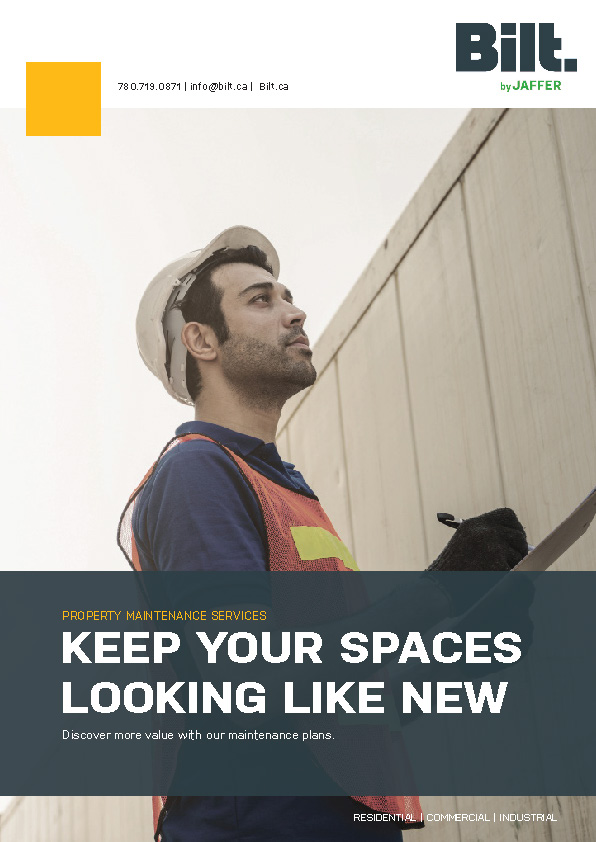 Find a property maintenance service plan to suit your needs
Owning a property means having to spend time on upkeep to keep things running smoothly. We offer three different property maintenance service packages to suit your business needs and do the hard work for you. Whether you own a small to mid-size residential building, or an array of commercial properties, our team of experts can help you with ensuring your spaces are looking and functioning the way they should.
From electrical work, cleaning, or even preventative maintenance, we provide quality services to keep your spaces in tip top shape.
Our Property Maintenance Services
We are pleased to handle the following with professionalism and care for all our clients:
Leasehold improvements and repairs

Electrical & data cable maintenance
Building envelop maintenance (windows, doors, cladding/stucco, roof, etc)

Parking lot cleaning & maintenance
From Our Experts: Elevator Pits
One of the ongoing maintenance issues that property owners deal with is proper elevator upkeep. Find out more about how we work with fixing elevator pits to reduce operational downtime and preventative maintenance.
We offer three different property maintenance service packages to suit your business needs.
Bilt's Bronze package is ideal for customers wanting a single property maintenance company to call when issues or needs arise. Standard rates are implemented with this relationship and customers know the work provided is done by qualified personnel. Small short-term requests are handled on an agreed hourly rate and any project or work exceeding an agreed limit (typically greater than $3K) a quote and review is performed. (Offer paid service to inspect)
Bilt's Silver package is designed for customers wanting to ensure their properties are properly maintained, but are not overly concerned with repair or maintained items having a significant adverse affect on their operations should something arise. With this package, Bilt reviews the property with out clients and develops a time-based, condition based, and run to failure maintenance program as appropriate for each asset on their property. This approach provides the optimal ROI and cost of ownership.
Bilt's Gold package provides customers peace of mind knowing that someone is on call 24/7. This package is suitable for clients whose building operations either has a high risk of failures or if a failure does occur, it has a high impact on their business. This package is tailored to meet the needs of each customer and is structured with a monthly service fee and pre-defined bill rates for services work provided.