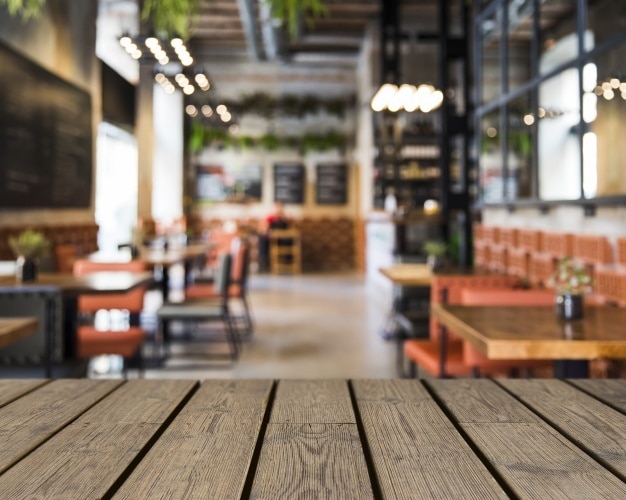 Renovating any business can be challenging and daunting as an owner looking to improve profitability. When it comes to the restaurant business, a change in ownership, natural depreciation, or a downturn in business commonly signals a need to renovate. When revitalizing an aging space or reconfiguring functionality, there are many important factors to the renovation process. As the average industry standard for restaurants to make renovations is 6 years, it is important to be ahead of the curve rather than behind. Here are some important things to consider when making your decision.
Ask yourself "why"?
For new owners looking to start fresh, your reasons for renovating are generally to signal that a change is about to take place. It is important to ensure that your messaging portray a change for the better to renew interest from old patrons as well as creating a buzz for new customers. On the other hand, if business is hit from another circumstance such as a downturn in the economy or growing competition, then renovations can be a gamble.
When it comes to changes including kitchen appliances, lighting, plumbing, carpet, heating/cooling systems, windows, and furniture, there is a lot to consider. If choosing wisely, updates to certain energy efficient appliances and fixtures can lead to cost savings in your electricity bills and potentially boost efficiency. In a world where "going green" is becoming for popular, this would also fit in with improving the restaurant's reputation.
When it comes to the customer, restaurant renovations are done to improve their experience. This can include simple changes such as replacing worn down chairs and booths for comfort, to reconfiguration of walking areas for better traffic flow. In our current situation where social distancing has become paramount, maintaining health guidelines combined with a sensible physical arrangement can ease uncertainty for a more enjoyable experience. Ultimately, a refreshing design can boost the overall ambiance to make your restaurant stand out.
Energy and Materials
The two largest costs for many renovations are energy related and price of materials. While certain economic factors can affect either one (i.e. cost of lumber in our current times due to the global pandemic), other aspects can be maintained with due diligence. Energy costs from lighting can be a drain as many lights are constantly on. Modern lighting fixtures are designed to provide the same quality of light at a fraction of the cost. Even large outdoor lights and signs can have a large impact on your monthly bill. When it comes to appliances such as freezers and refrigerators, choosing one with an Energy Star qualified rating can ensure you the most efficient use of your energy per dollar.
During winter, heating costs rise and patrons clearing like to enjoy a warm, comfortable dining experience. Improvements such as using modern energy efficient systems can save you long term. This includes air conditioning during our warmer months too. Additionally, improvements such as vent hoods and evaporator fan controllers in the kitchen ventilation system can save energy. Lastly, bathroom renovations such as touchless fixtures, automatic dispensers, and motion-activated lighting systems signal clear improvements for staff and patrons.
All in the Codes
The legal aspects of commercial renovations can be tricky. Things are always changing, and rules are added to adapt to new technologies and considerations implemented into city codes. While you can read up Alberta Building Codes and Safety at your own discretion, it is easy to get overwhelmed if you are not experience. This includes everything from instructions that outline restrictions on use and occupancy, permits, fees, zoning approvals, fire safety, plumbing, heating and cooling systems, and so on. In addition, violations and mistakes to these codes can also prove costly to your business.
Fortunately, as skilled and experience contractors, Bilt by Jaffer can take care of this so you do not have to. With certified and trained professionals to help, we can assist in making sure everything goes along smoothly and address anything along the way in your restaurant renovation.