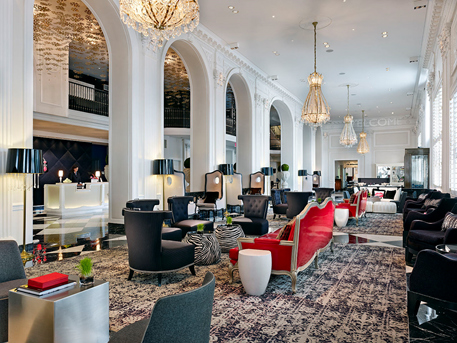 Ensuring that your hotel is in the best shape is vital for customer satisfaction. If your hotel looks alluring, plus you provide incomparable hospitality, the guests will love their experience with you. A positive experience means returning guests and positive word-of-mouth. But all this won't happen if your hotel is not in its best condition. The right way to ensure this is by identifying and quickly addressing flaws in your hotel.
When planning hotel renovations, here are some important considerations to take into account that will affect guest experience.
1) Mould
The reality about mould growth is that it can appear anywhere, whether inside the bathroom or within hotel walls. Mould growth is common from internal leakages that may not be visible. The resulting increase in moisture and humidity will result in these growths. Mould not only looks unpleasant, but can also become a health hazard for guests. If you see even a small spot of mould patches on your hotel room walls, call the hotel renovation experts and get rid of them before they become a larger problem. Other signs include a musty odour that may accompany mould.
2) Flooring Problems
Over time, tiles or floor planks in certain rooms may lose their connection and patterning and become loose and creaky. These issues may also happen if the flooring was not properly installed. Auditory considerations also play into guest experiences, and faulty flooring causing noise can disturb guests in adjacent rooms or below. Not to mention these sounds can occur odd hours of the day and night. Physical hazards may also be present if guests living in that room may trip and fall due to flooring problems.
3) Overcrowded Hotel
An overcrowded hotel can be a good problem to have. More guests looking for rooms than your hotel actually has can be a great sign to signal possible expansion. While this would require extensive planning, there are many options available based on your property. Some of these can include demising and converting larger underutilized areas, renovating suites into more standard rooms, or brand new structures for rooms.
4) Multiple Problems at Once
When you do not look after your hotel renovation and maintenance regularly, all the components in hotel rooms and corridors can begin to fail. Structural problems, electrical issues, plumbing woes can all compound and cause a great issue. These issues can disrupt hotel functions and negatively have a profound affect on guest experience. The end consideration when dealing with hotel renovations is to address the problem with urgency before they become larger problems.
Our experience with hospitality properties is a major part of our commercial construction and renovation business.